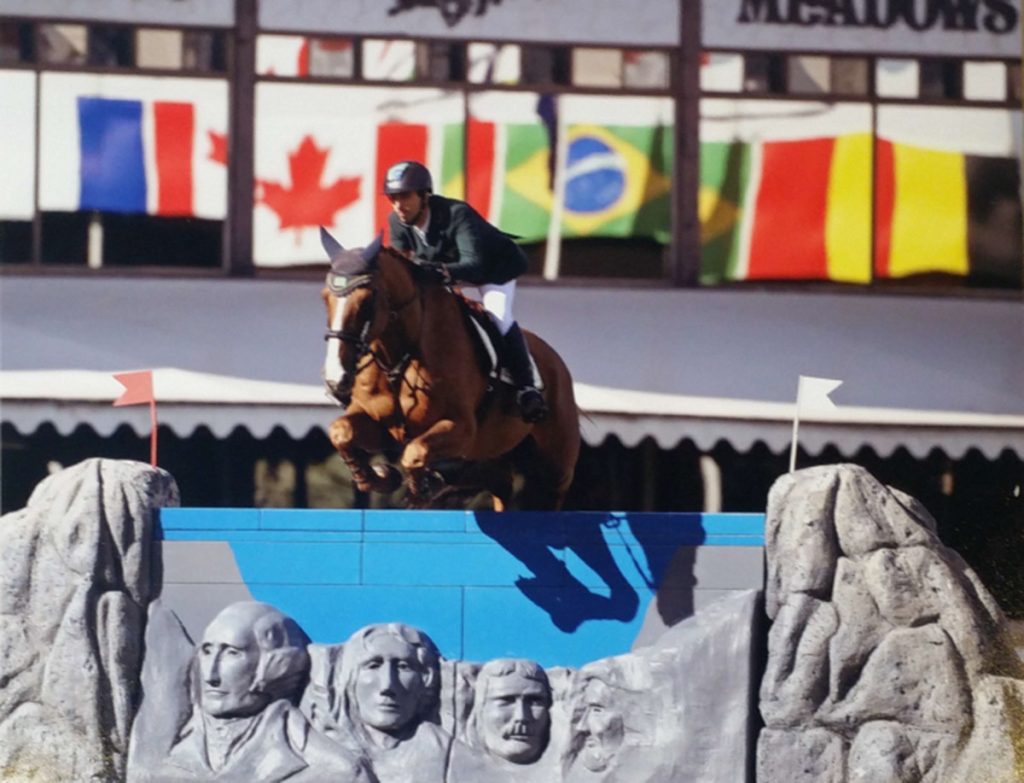 Details
Name: Quartz de la Lande
Level: Grand Prix 5*.
Gender: gelding.
Age: 12.
Coat: chestnut.
Height: 1,65m.
Studbook: Selle Français.
Performances
Quartz was started at only 6 years old by Olympic Champion Roger-Yves Bost (FRA). 16th of the French Young Horses Championship at 6 years old, Quartz took part to his first international class at 7 at the Sunshine Tour (ESP). In 2012, it approaches the 1.40m level before being entrusted to the son of Roger-Yves, Nicolas, with whom it finishes 8th of the French Young Rider Championships 2014. Quartz returned under the saddle of Roger-Yves in December 2014 at the CSIW of Mechelen (BEL). Together, they finished 6th in a 1.50m class at CSI5* of Basel (SUI) and 2nd in a 1.50m class at CSIW of Bordeaux (FRA). Father and son then switched on the saddle of the chestnut gelding with many rankings. But it was with Roger-Yves that Quartz won his first international Grand Prix in Saint-Lô in October 2015. In early 2016, on 14 January exactly, Quartz joined Yuri's stables. The pair lines up since the performances: Dortmund, Dublin, St Gall, Knokke, and of course Calgary where they finished 2nd in the Nations Cup in 2016.
My other Grand Prix horses