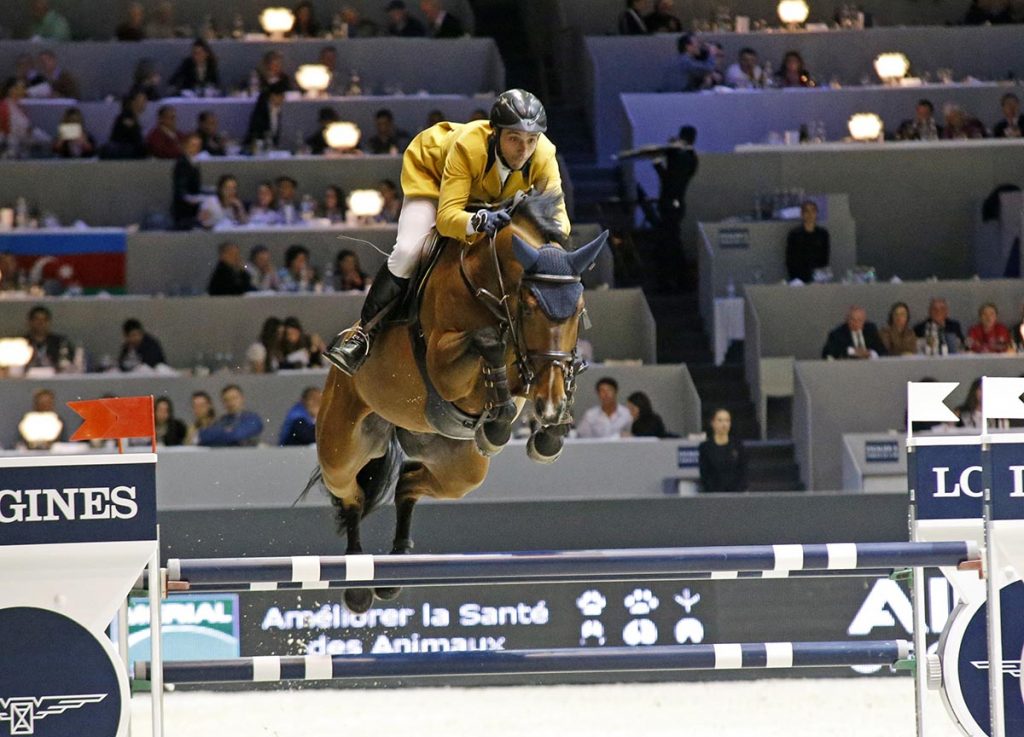 Details
Name: First Devision
Level: Olympic Games.
Gender: gelding.
Age: 11.
Coat: bai.
Height: 1,65m.
Studbook: BWP.
Performances
Born in Belgium at Christophe de Sloovere stud farm, First Devision was bought at the age of 6 by Bram van der Pluijm (NED), with whom it started international competitions at the age of 7. A year later, Andiamo's son was acquired by Axel Verlooy (BEL), before joining the team of Yuri Mansur in July 2013.
After a few weeks of work, the couple quickly became successful: 2nd in the World Cup Grand Prix in Sao Paulo, again 2nd in Rio, First Devision allowed Yuri to qualify for his first World Cup final in Lyon.
They then linked the rankings in 5* classes before an offer of the Equestrian Federation of Qatar did convinced Yuri to sell his top horse. Since then, First Devision has allowed Sheikh Ali Al Thani to win the Abu Dhabi World Cup Grand Prix, to rank 3rd in the Riyadh World Cup, 5th in Al Ain, and especially to finish 5th in the World Cup Final Cup 2015 and 5th individual of the Olympic Games of Rio!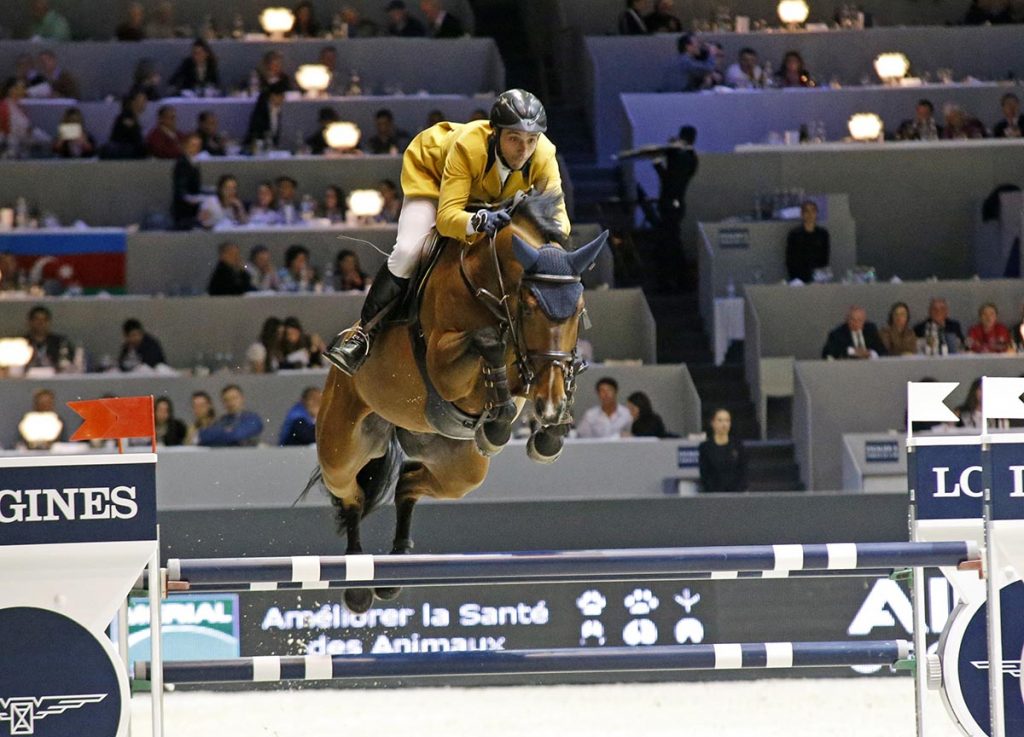 Other horses trained by Yuri